The Penthouse by WOW
•
04.12.2023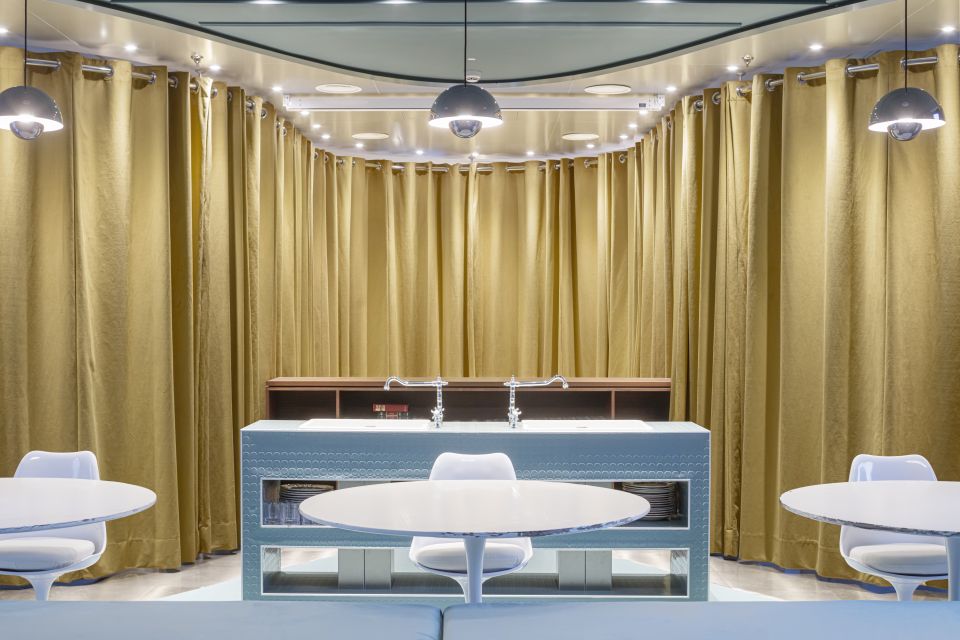 The architecture studio External Reference, founded and directed by Carmelo Zappulla, has designed 'The Penthouse by WOW', the eclectic two-storey gastronomic space located in Madrid's innovative WOW marketplace and conceived as "a singular meeting point in the capital, to live a unique, attractive and fascinating gastronomic experience", as Zappulla points out.
WOW concept, the first phygital store in the Spanish capital, also designed by External Reference, is an innovative space where reality merges with fantasy, the physical becomes digital and shopping is transformed into an immersive experience. WOW has an area of 5,500 square metres distributed over eight floors, two of which are underground.
The fifth and sixth floors are dedicated to the new gastronomic concept The Penthouse by WOW, a space that excites and surprises, with a gastronomic programme in which several Michelin-starred chefs present delicious temporary proposals.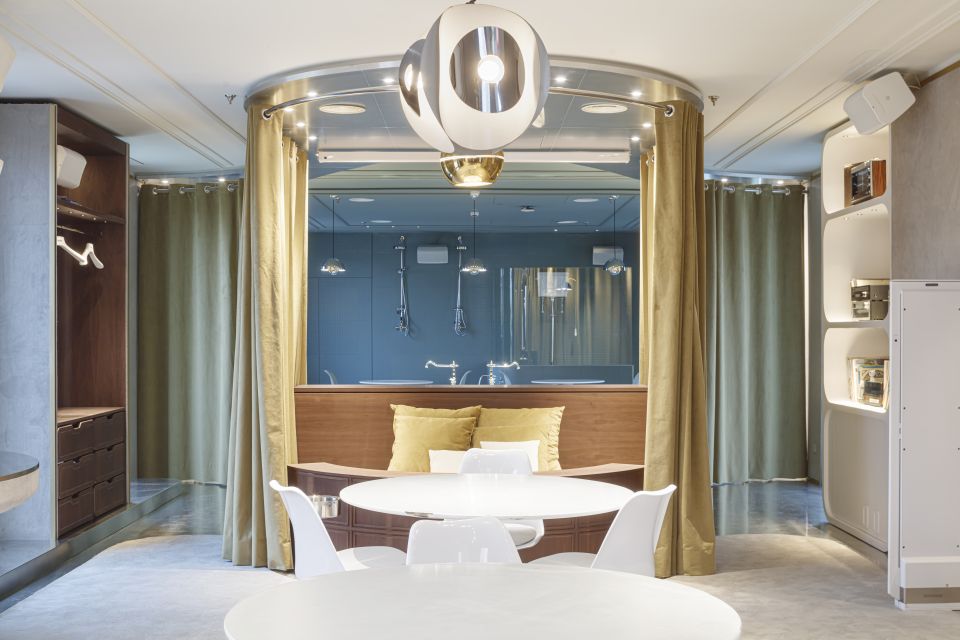 The inspiration that guided Carmelo Zappulla and his team in conceptualising the space was the decade of the 1970s, which was characterised by experimentation and creativity in design, and which had led to the creation of innovative and unique spaces in interior architecture.
This influence was used to recreate the imaginary residence of the former owner of Hotel Roma, a listed building built in 1915 and now occupied by WOW, and to develop the aesthetic of The Penthouse by WOW.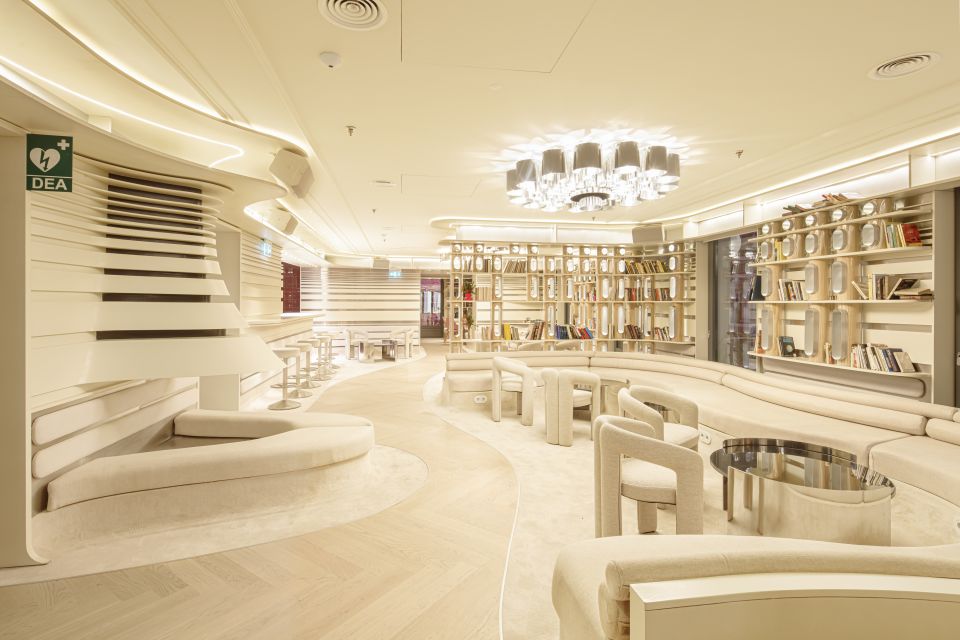 Every detail of the space has been carefully selected to create a surprising experience that plays with the ambiguity and doubt of being in a flat turned into a restaurant, or vice versa, as elements from both environments have been elegantly mixed. Mid- century furniture, custom-made lamps, and domestic decorative elements such as shelves, curtains and carpeted floors, together with wallpaper, which add a touch of futuristic retro charm, are key to achieving this 1970s aesthetic.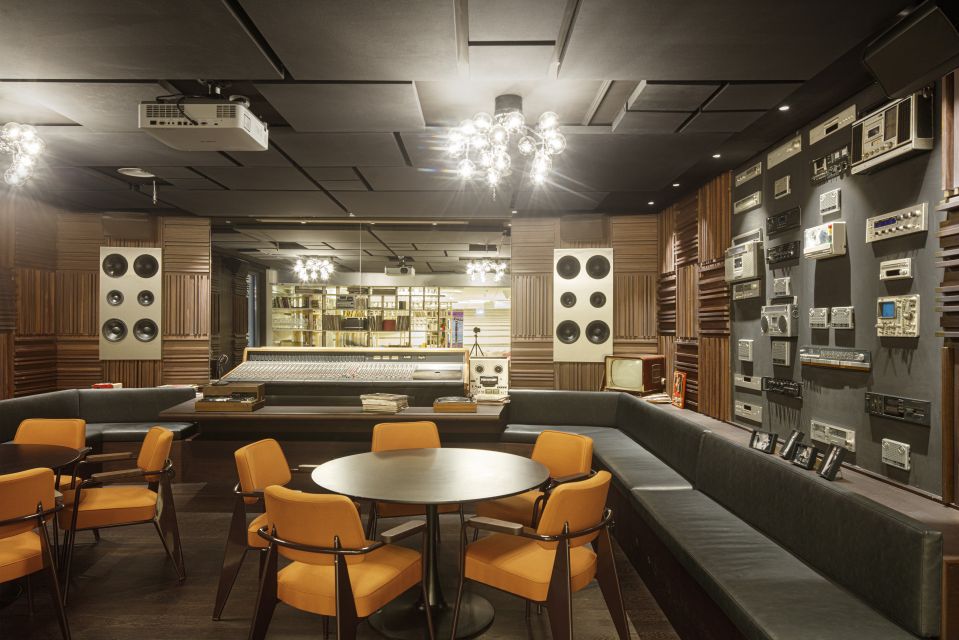 Access to the building's fifth floor, the first floor of The Penthouse by WOW, reveals a living area with three rooms converted into dining spaces: an old library restored and set up to welcome diners in a warm and cosy atmosphere, a retro recording studio with the original equipment, transformed into an ideal space to enjoy lunch in a different atmosphere, and a modular bar counter accompanied by a gallery made with digital fabrication techniques to achieve a repetition of geometric, psychedelic and hypnotic shapes, making the place the perfect setting for a memorable aperitif, prepared by expert cocktail makers and served in a unique environment.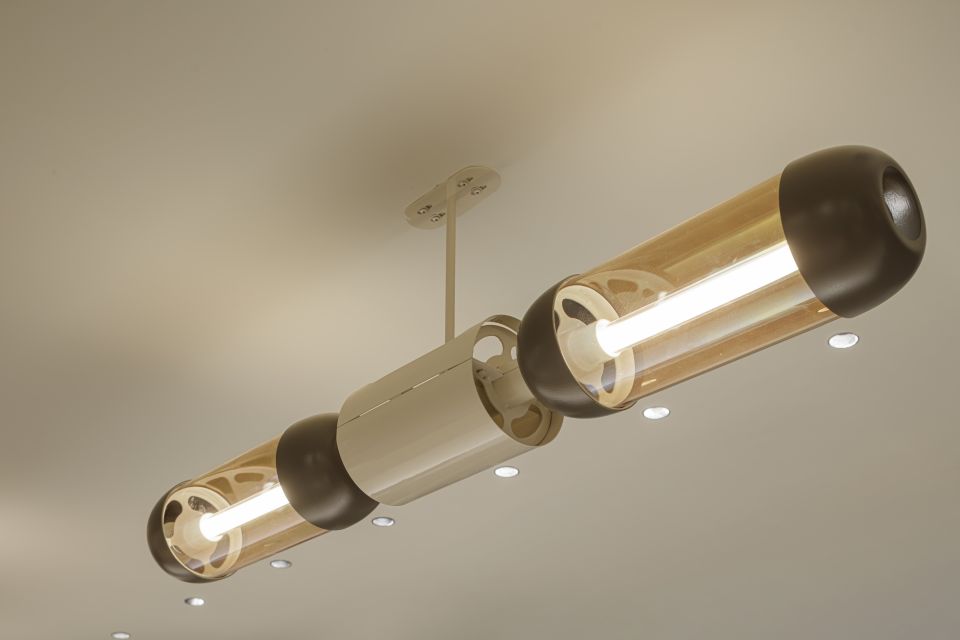 On the sixth floor, which corresponds to the 'sleeping area', two large terraces offer breathtaking views of Madrid's Gran Vía and Calle Clavel, the perfect setting to enjoy a drink while listening to live music.
Inside, a large hall evokes the master bedroom and its private bathroom. The room is covered with soft grey carpet and stainless steel details that provide a strong contrast and a touch of retro-futuristic elegance and sophistication. In the same space, with the possibility of creating a separate area thanks to the installation of circular curtains, we find the toilet, characterised by a Pirelli vinyl covering, very typical of the 1970s, in an aquamarine green colour inspired by the shades of that era.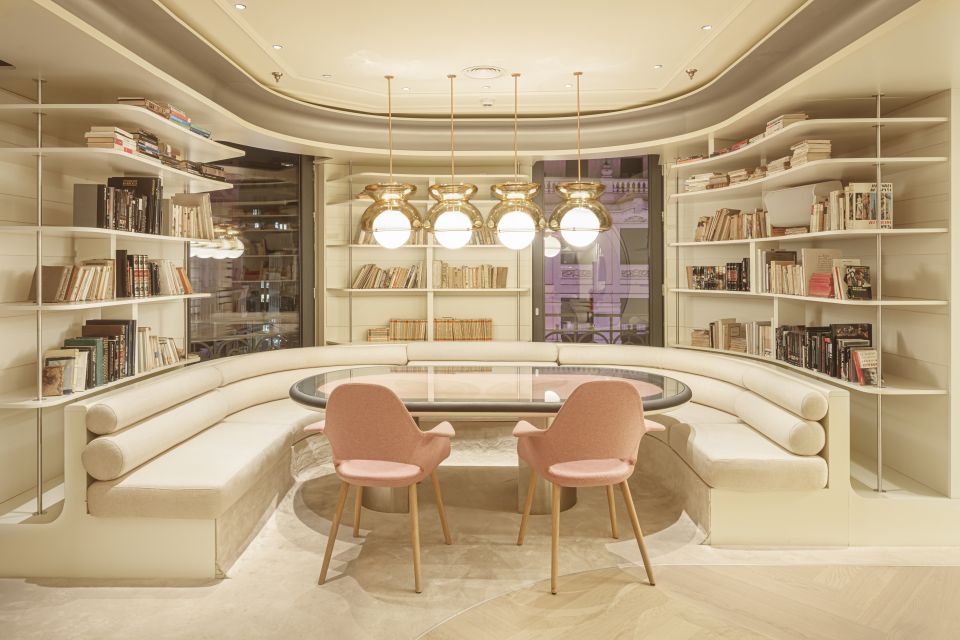 WOW's Penthouse is characterised by a careful choice of materials: wood and steel, together with ceramic, carpet and vinyl details. Wood, as a natural material, lends warmth and comfort to the space, while steel adds an industrial and elegant touch. Ceramic and carpet, strategically used in specific areas, contribute to a more private, relaxed, and intimate experience.
The lighting was entirely designed by External Reference, achieving a perfect balance between the functionality of technical lighting and defining the desired atmosphere through original, custom-made decorative lamps.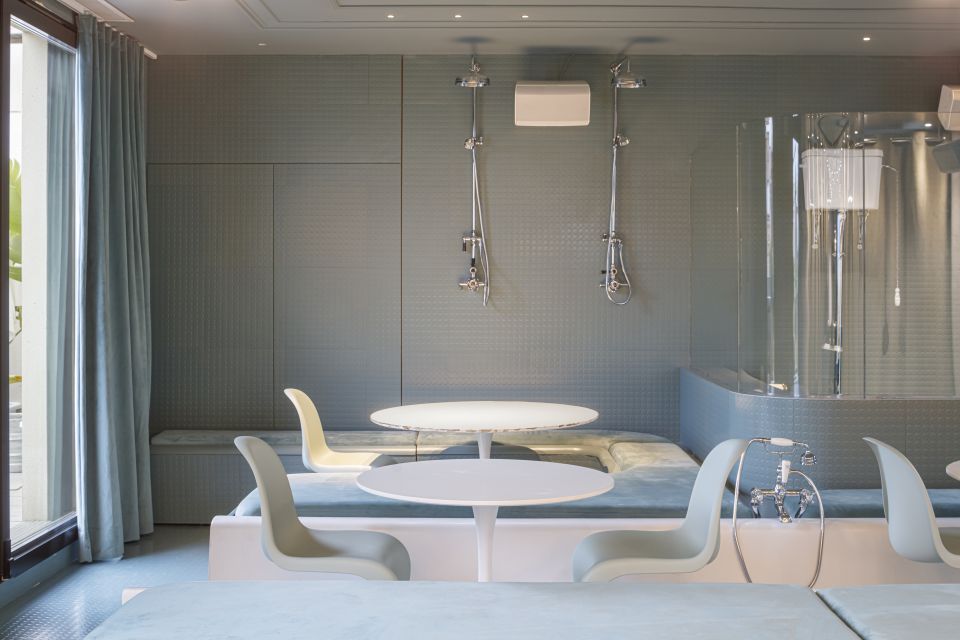 Penthouse by WOW is managed by Grupo Triciclo, a long-standing leader in cooking and dining, with chef Javier Goya at the helm. In addition to inverting local gastronomic classics to make dining a unique, intra-spatial experience, Goya will run monthly 'four- handed' experiences with prestigious, Michelin-starred chefs and digital culinary creators such as Rafa Soler of Audrey's, Gemma García of Mannix and Jordi Vilá of Alkimia.
Alkimia is, in fact, one of External Reference's symbolic projects that, in the words of Carmelo Zappulla, "marked a before and an after in our professional career, as it allowed us to summarise and make visible all the research carried out by our studio, such as the relationship and dialogue between classic and contemporary, tradition and innovation".