24 Kilates The Clockwork 2019
•
25.03.2020
•
Project
•
External Reference
24 Kilates The Clockwork 2019
The Clockwork is the most ambitious project yet a 4-story flagship store in one of Bangkok's unequivocally cool streets Thonglor.
Just as before came 'The Mine' in 2018 and before that 'The Vault' in 2106, 'The Clockwork' is a deep dive into the potential of gold above and beyond luxury. The building is conceived as a giant robotic mechanism not only from the outside but from the inside where it is also possible to explore and discover the detailed mechanisms that push it.
On the ground floor, a sequence of unique spaces guide the clients and allow them to discover the variety of limited-edition sneakers and clothes that the company sells. From the entrance, the DJ platform stands out transforming the shopping experience with live sets. The Clockwork is highly detailed just like the internal mechanism of a clock, in which every square centimeter is designed and thought.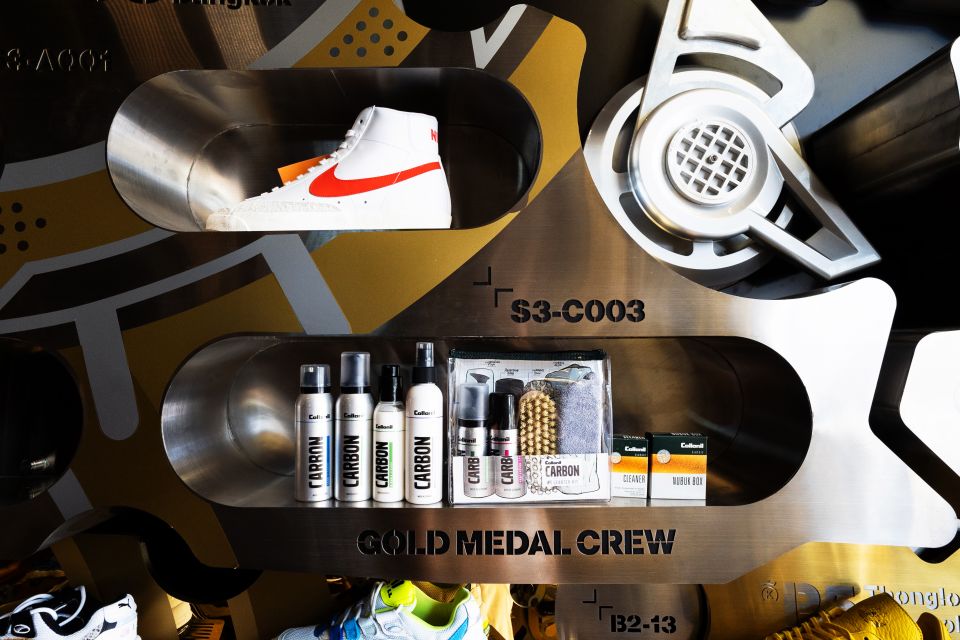 The first floor, wrapped with tubular profiles all around the room, displays exclusive pieces of clothing and selected products. The building also has a floor for exhibitions and temporary events only, another floor for repository and a rooftop to celebrate the most special launches and events of 24Kilates. The big round transparent screen of the facade breaks with the context where is located showing the brand's content, becoming a temporary element.